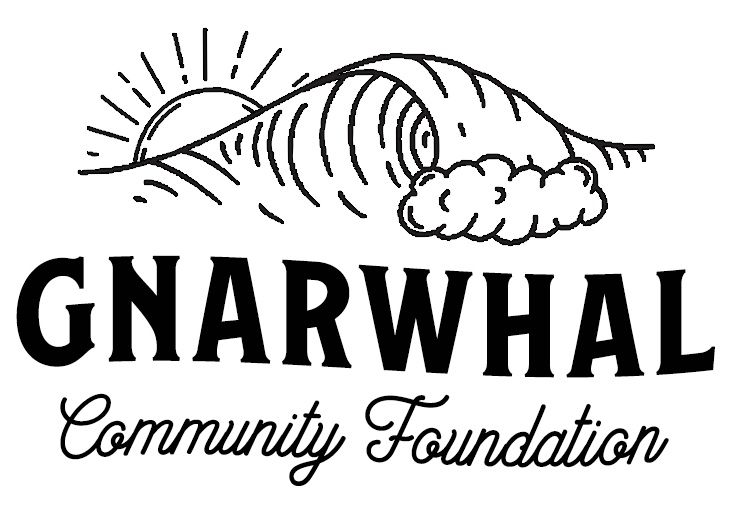 The Gnarwhal community foundation is a 501c3 non-profit that provides funding and support to organizations making an impact in the gnarwhal community, both locally in los angeles and at origin.
To achieve our goal of uplifting communities locally and at origin, we match all tips dollar for dollar in-store and donate 1% of all online sales and wholesale orders.

the funds will be distributed to a different non-profit each quarter from one of the following categories:
environmental sustainability & protection
community Support
animal rescue

Shark Allies is a non-profit dedicated to the protection and conservation of sharks and rays. Their focus is on taking action, raising awareness, and guiding initiatives that reduce the destructive overfishing of sharks on a global scale.
Some of their campaigns and initiatives include:
- Helping pass the first shark fin trade ban in the world in the State of Hawaii, which kicked into motion a wave that's resulted in 14 US States, 3 territories and many Pacific Nations passing fin trade bans
- Launching a Shark Free and Shark Safe label so that consumers know immediately if their products contain shark or not (shark liver oil finds its way into an array of every day products, like cosmetics and pet food!)
- Conducting research evaluating the economic value living sharks bring to their neighboring communities and promoting the findings that they're worth more alive
Join us in the shop all quarter long to help us support this awesome cause!
Last quarter you helped us raise $29,094.97 for I STAND WITH MY PACK (ISWMP)!